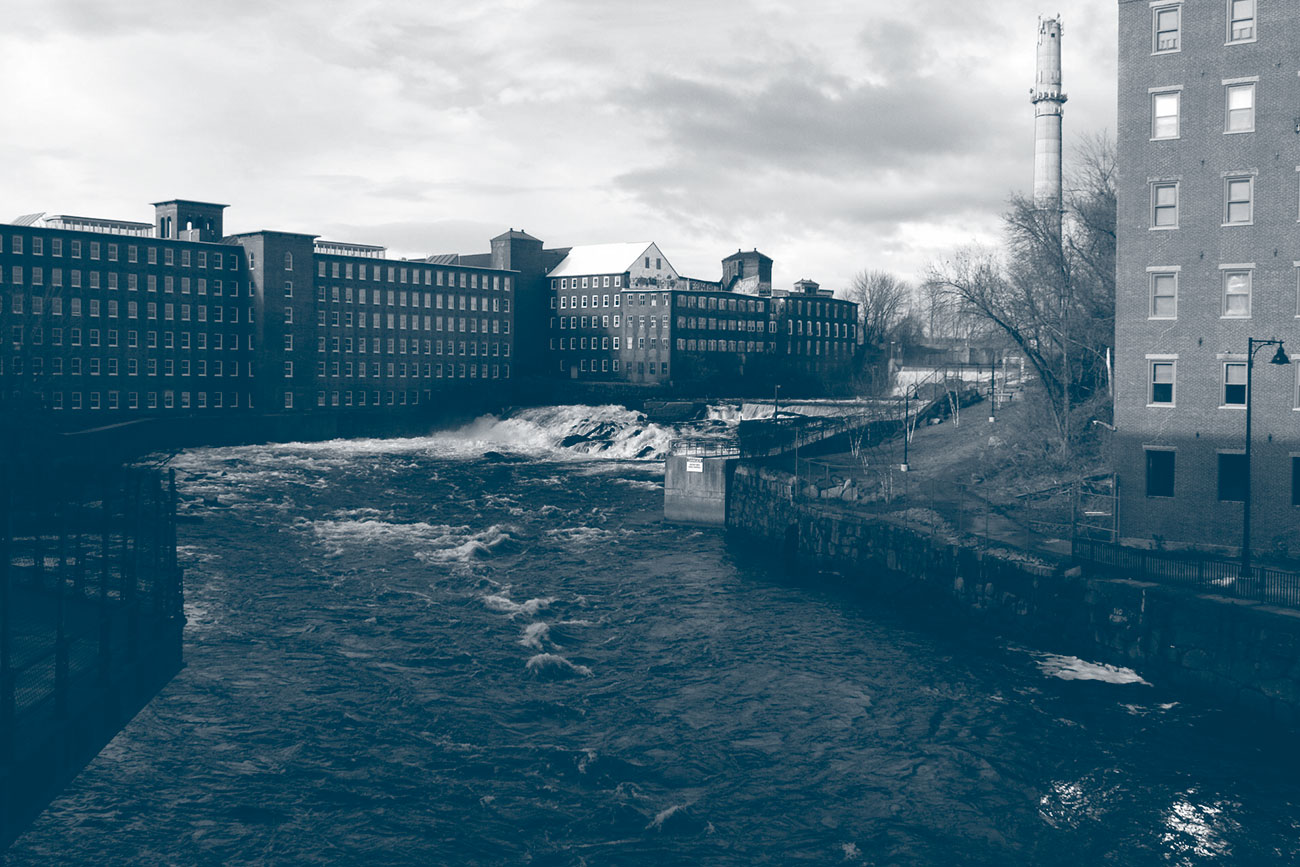 Introducing the Bimini family:
Bimini Gin
47% Alc/Vol, 750ml and 1 liter
Whether we're on vacation or lucky enough to live here, summer in Maine is paradise; we look forward to it all year long and savor every fleeting moment. We share memories of fire flies, sandy feet, the smell of fresh-cut grass and the warm salt water breeze. Whether on the deck, by the pool, on a boat, we think of summer and imagine a cold drink after a long day in the sun.
Bimini Gin is inspired by those warm sunny days. With the clean citrusy flavor of grapefruit zest, coriander, and hops, it's perfect for those refreshing drinks we crave in the summer and that help us imagine warm weather in the winter. Handcrafted and hand-bottled, Bimini is a modern American gin that's perfect for your favorite cocktail whether it's a Gin & Tonic, Martini, Negroni, or Tom Collins. Try substituting Bimini Gin for light rum in your favorite tropical drinks.
Botanicals: Juniper Berries, Coriander Seeds, Mt. Hood Hops, Grapefruit Peel, Aromatic Barley Malt, Chamomile, Orris Root
Base Spirit: 100% Neutral Spirits Distilled from Non-GMO Illinois Corn
Bimini Overproof
55.5% Alc/Vol, 750ml
Bimini Overproof has more flavor than regular Bimini Gin because none of the botancial oils are filtered out. Why is regular Bimini Gin filtered? Oils dissolve in alcohol, but they separate from water. When we dilute the original Bimini Gin to 94 proof, the botanical oils begin to fall out of solution making the gin appear cloudy. We didn't think the world was ready to buy a bottle of cloudy gin, so we filtered out just enough oil to keep regular Bimini Gin clear at room temp.
At 111 proof, Bimini Overproof stays crystal clear at room temp with no filtration necessary. This means every drop of flavor we've extracted from our botanicals goes into the bottle.
Filtration removes more of some botanical oils than others, which means Bimini Overproof has a different balance of flavors than regular Bimini Gin. In particular, the juniper is more robust upfront and the hops more clearly defined in the middle palate
Bimini Barrel Reserve No. 1
50.% Alc/Vol, 750ml
Just like days when you need a sweatshirt on the beach, we've added a layer of warm and comforting flavors to our original gin. The gin is barreled at full distillation strength (180 proof) for three months in three different kinds of twice-used barrels: Ex-bourbon Apple Brandy, Ex-bourbon Rum, Ex-bourbon Sea Salt. The results are blended and diluted to 101 proof and rested in stainless steel for six weeks before bottling.
Without the heavy oak and char qualities of new barrels, the familiar botanical notes of Bimini Gin are enhanced rather than overshadowed. The citrusy notes of hops and grapefruit are intensified with hints of salinity. The juniper upfront mingles with tree fruit in the middle palate and then subsides into a lingering caramel and vanilla finish.
We recommend the Bimini Special, a recipe inspired by a drink in the Ernest Hemingway novel, "Islands in the Stream". Set amidst the white sands and tall coconut palms of the islands of Bimini in the 1930s, relaxing after a day of marlin fishing the main character sips "a tall drink made of gin, lime juice, green coconut water, and chipped ice with just enough Angostura bitters to give it a rusty, rose color."
Try your own variation and send us the recipe!
Bimini Special
1/2 oz fresh lime juice

2 oz Bimini Gin

3 dashes Angostura bitters

4 oz coconut water

A dash of simple syrup
Combine ingredients with ice

Shake until cold

Strain into Collins glass with fresh ice

Garnish with lime
"a tall drink made of gin, lime juice, green coconut water, and chipped ice with just enough Angostura bitters to give it a rusty, rose color."
CONTACT
Join us for delicious cocktails made with Bimini Gin. Try a free sample, stay for a drink, or take home a bottle.
Visit
32 Main Street
Building 13W, Suite 103
Biddeford, ME 04005
Get in Touch
207-370-9446
info@roundturndistilling.com
Tasting Room Hours
Monday Closed
Tuesday 4pm - 9pm
Wednesday 4pm - 9pm
Thursday 4pm - 9pm
Friday 2pm - 10pm
Saturday 2pm - 10pm
Sunday 2pm - 8pm
Part-time or full-time depending on number of territories covered.
Territories available: Maine, New Hampshire, Massachusetts, Rhode Island
Round Turn Distilling, maker of award-winning Bimini Gin, is searching for Brand Ambassadors to represent the distillery and brand in their territory. With a 93-point score from Wine Enthusiast, a Double Gold Medal from the San Francisco World Spirits Competition, beautiful packaging, and a competitive price-point in its category, this position is an opportunity to join an emerging brand and play a leading role in its success.
The right candidate for this job is already a member of the hospitality community in their territory and understands the unique dynamics of the food and beverage world. You have a strong interest in spirits and cocktails, if not direct experience with bartending or alcohol sales. You are self-motivated and highly organized, and you prefer to work independently on your own schedule. You enjoy making new industry friends and visiting existing ones, but you know where to draw the line between work and play.
You will be responsible for building strong relationships with bars and restaurants with the goal of educating their buyers and staff on the Bimini family of products. This would include finding opportunities to promote Bimini through sponsorships such as happy hour features, industry nights, charitable events, etc, and helping to plan and execute these activations. You will work closely with the distributor sales team to identify opportunities for new placements and menu features.
Working with the distributor team, you will also identify prospective retailers and seek opportunities to present the products to their buyer. For current retailers, you will pursue opportunities for and conduct in-store samplings of Bimini products, as well as periodically check-in to make sure POS is present and in good condition.
You will be provided with in-depth training on our story and our products, as well as collateral marketing materials, product samples, swag, and sales data. A vehicle and driver's license are necessary for this position; mileage and other T&E expenses will be reimbursed. Competitive hourly rate plus goal-based incentives.
To apply, please send your resume with cover letter to jobs@roundturndistilling.com.